Benefits of Concealed Gun Furniture for Safe Gun Storage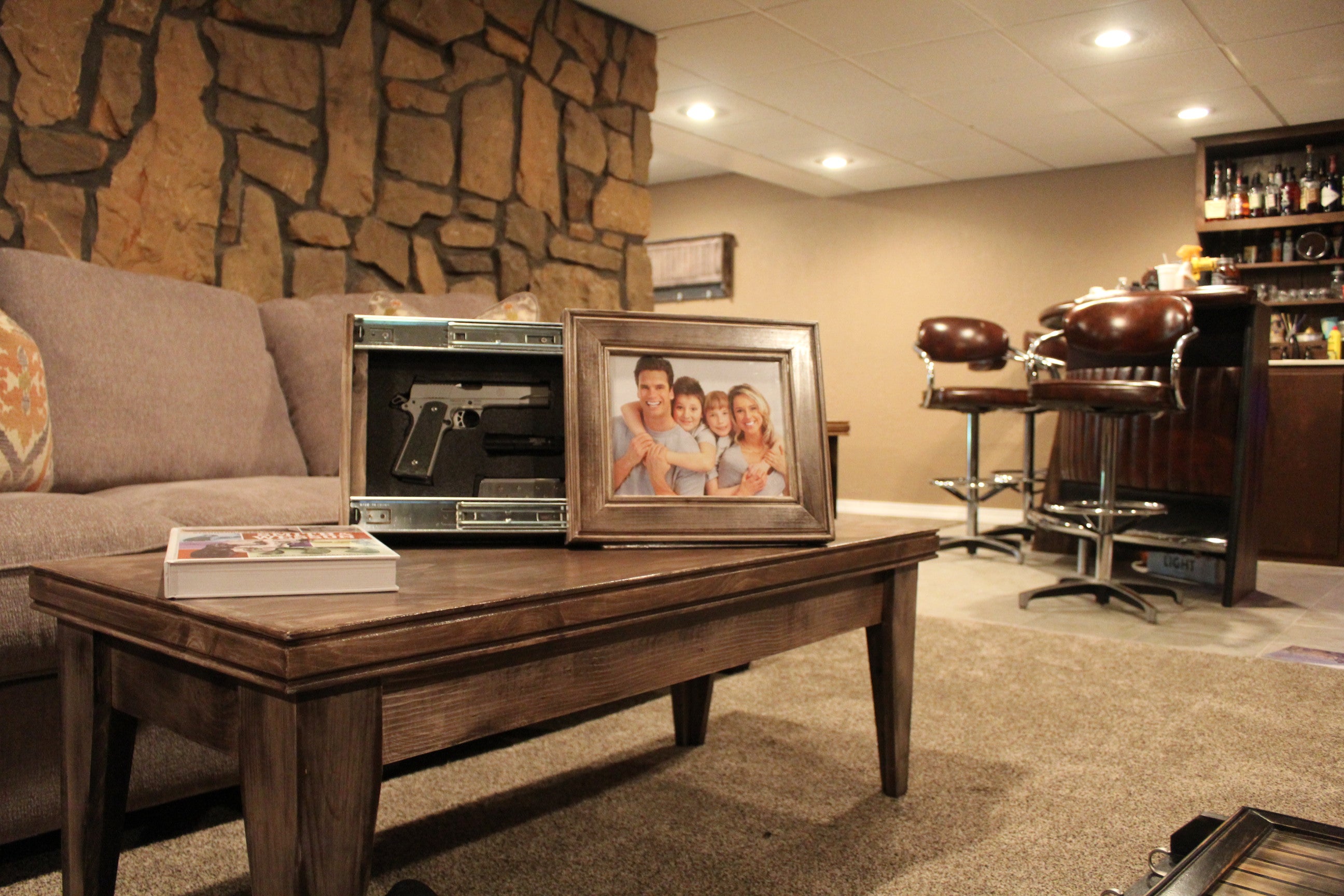 Most savvy gun owners know that where and how you store your guns can literally be a life-saving decision.
The key is to maintain quick, easy access for you while protecting inquisitive youngsters from a tragic accident and preventing access by intruders.
As an alternative to the traditional gun safe, many firearms owners these days are turning to concealed gun furniture, like those offered by Liberty Home Concealment, for their gun storage needs.
Here are just a few of the benefits of including these well-crafted, customized tactical decor items in your home:
More inconspicuous than a gun safe.

Skilled criminals know to

look for a gun safe

, and many can figure out how to break into a safe or steal it if it isn't bolted down or built-in. Others will rifle through your dresser drawers, under the mattress or the back of the closet. They're less likely to check all the picture frames, clocks or wall shelves.

Keeps guns hidden in plain sight.

Tactical decor makes your guns both convenient for you and hard for intruders and

curious kids

to locate your weapons.

Maintains quick access.

You don't have to fumble through a closet, safe or drawer to get to your gun. Concealed gun furniture equipped with quick-open magnetic or

RFID locks

give you easy access to your firearms at a moment's notice.

Compliments home decor.

Safety, security and style go hand-in-hand when you choose a clock, wall art, lamp or mirror that matches the rest of your interior design.

Options are virtually limitless.

Every home is different, so there is no one-size-fits all solution when it comes to safe firearm storage. That's why Liberty Home Concealment offers custom decor items with a range of

color and stain options

.
Are you looking for gun storage options besides a gun safe? Do you have questions about custom concealment decor for your home?
Contact us
at Liberty Home Concealment. We'll help you choose the tactical concealment solutions that keep your guns secure and protect those you care about.
---